Campus Frontline: A New and Renewed Person After Lost and Found (Issue 482)
Adrianne Lee, Assistant Staff of Inter-School Team
adriannelcw@fes.org.hk
---
We have been walking with students to re-experience "Lost and Found" this summer, as well as embarking on a journey together to "wholeness" and rediscovering ourselves in the Lord.
From May to July, we went through "Lost and Found" Summer Discipleship Training, travelling all over town and visiting new-style churches and life and death education service social enterprises. We headed up mountains and passed through the sea, into theological books and into the community to serve our neighbors. We also interacted with young people in Taiwan and the Philippines via black screen. By doing so, young people renew their awareness and love for people, for the Lord and for themselves, and even more so for their lives, as Peter did, when he met Jesus again and recognized Christ while fishing.
Moreover, over 30 students experienced a three-day Wholeness Summer Camp in late July, searching for what was broken and important in their lives, through words, physical exercises, texts and different media, awakening their desire to connect with the Lord and people. Together we offered five loaves of bread and two fish.
Living Faith in Experience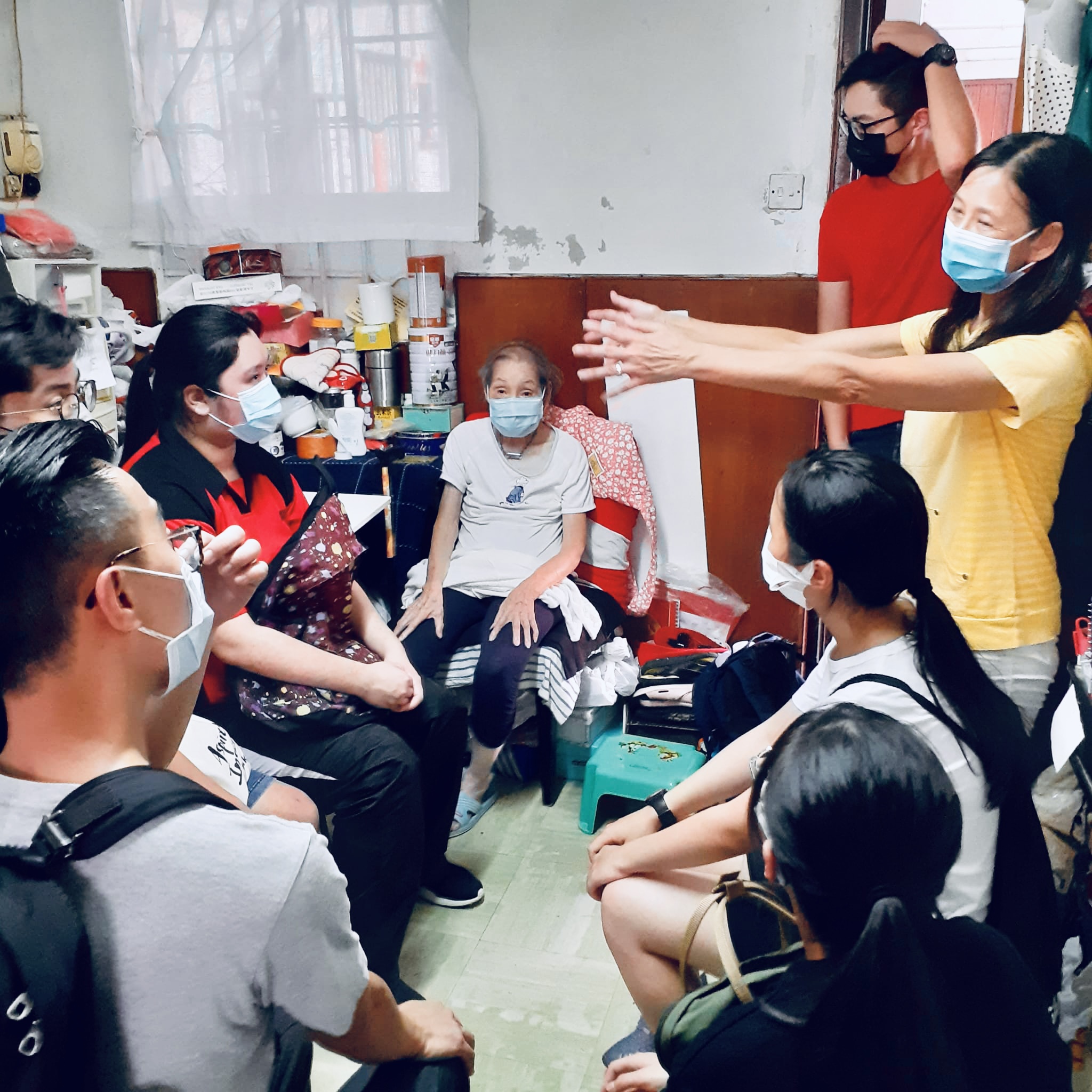 The most remarkable part of the event was my participation in the "Praxis" Programme. Volunteers who had to work in the morning arrived very early at dawn to help collect the fruit, and the shopkeeper was willing to store the fruit early for us. I am very impressed by this spirit of willingness to serve. While I was distributing the goods, I had the opportunity to visit the neighborhood. This was my first visit to the tenement buildings and cubicles in Yau Ma Tei. I have gained a deeper understanding of Hong Kong and learnt to appreciate the people and things around me.
I have come to understand the importance of living out my faith after the discipleship training. Throughout my community service and interviews with different people, I have found many people who have selflessly dedicated and sacrificed for their communities because of their faith. I have learnt that living out a Christian life is just as important as serving in the church. We should not only enhance our own spiritual lives, but also live out God's love to impact those around us and bear witness to the Lord.
Sze Lok (Participant of DSE Summer Training Programme)
Fill in the Blanks While Experiencing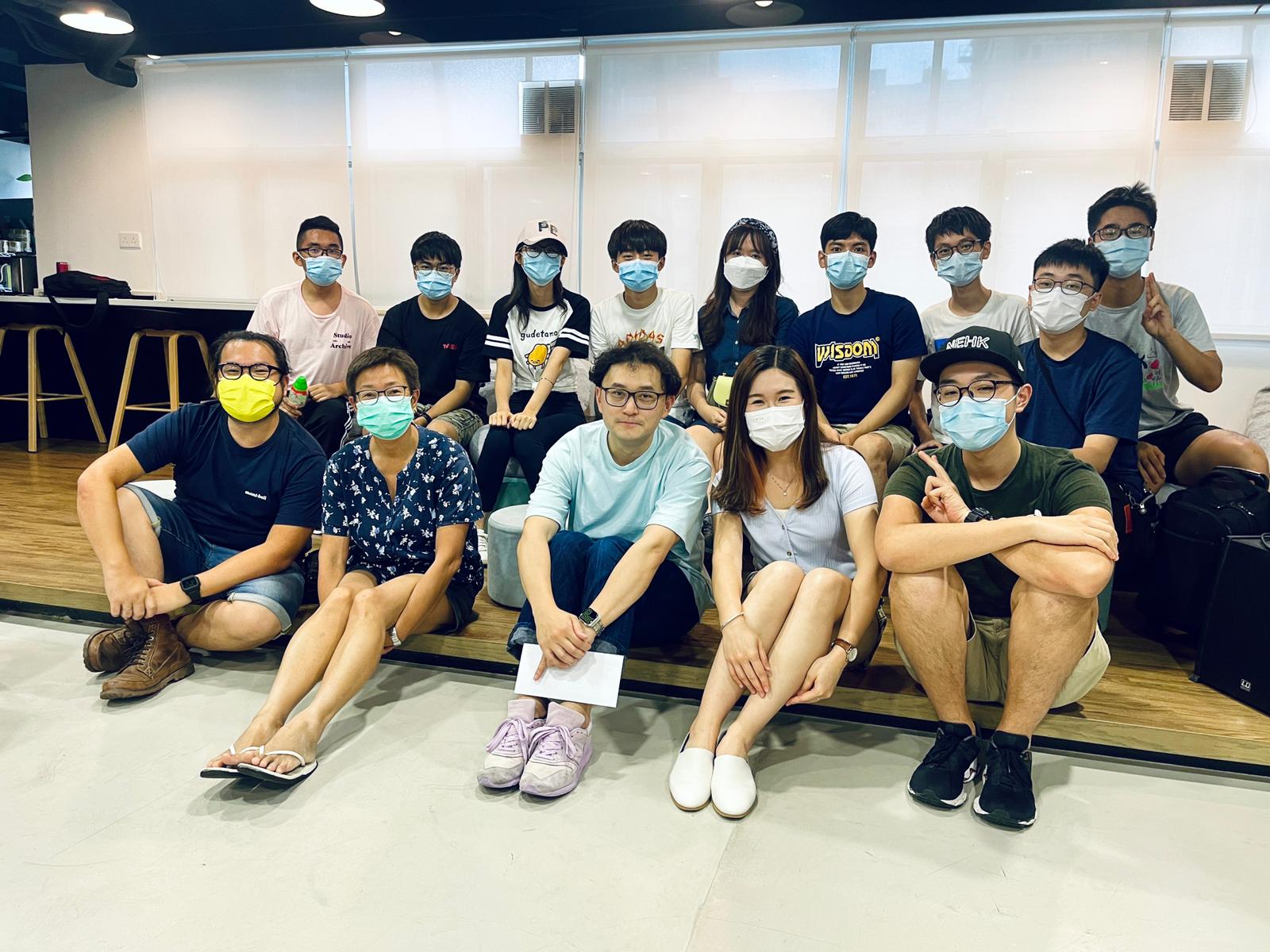 Before I joined the discipleship training, I asked my tutor, "I know that God gives people hope, but that hope is nowhere to be found in Hong Kong. If hope is not here, what is the difference between believing and not believing?" However, during the discipleship training, I experienced the following:
In the film Soul, we saw how the short life experience of number 22 became the spark of his willingness to be reborn as a human being.
During a visit to Flow Church, John Chan described what hope means, "People who want to see a mirror don't suddenly kill themselves. The small details of life give us the motivation to continue living."
At the camp, the sand of Long Ke was soothing and the stars of Sai Kung were visible. Isn't this the very hope God offers?
We also learnt the 'social gospel' through reading. As I got involved in the "Praxis" Programme, I discovered that implementing the social gospel is something we can do. When there is thing we can do, we will not be desperate for God.
Lost & Found doesn't change anything, the scars of life are still there and my faith is still shambolic. However, it did fill in some of the blanks in my spirituality over the past two years.
Kong Ming (Participant of DSE Summer Discipleship Programme)
Receiving More in Serving
Everything I encountered during the internship was a new learning experience for me. One of the most memorable moments was on the first morning of the DSE Programme when the staff asked students to write on the board their 'Lost & Found' for the year 2019 up to now. As the students were writing, negative answers kept pouring out of my mind. However, I was surprised to see that there were many Founds in the students' voices, and many of them resonated with me (e.g. "more prayer", "Hong Kong Christian identity" and "becoming more adaptable"). I am thankful that God has shown me on the blackboard and through these students that I still have a lot. Despite the many changes in my life, God's grace is still sufficient for me.
Although I was an intern, by the end of the event, I learnt that when I gave more, I indeed received more, especially in self-discovery, theology and the concept of ministry. I hope that God will continue to shape my life in the future.
Sunny (Summer Intern of Inter-School Team)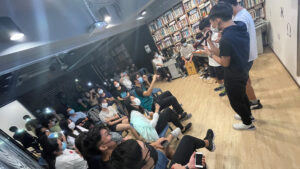 At a time when people are tearing each other apart, may we continue to lead young people to keep coming out of the door and be 'wholeness' in the eyes of Jesus.