Campus Frontline: Milk Tea and Coffee in the Turbulence
Ben HUNG, Staff, Inter-School Team
benhung@fes.org.hk
---
I recently met up with the current batch of 2021 DSE students. One of them, whom we have known since the summer vacation of his Form 4, summed up his past experience with Joint School Fellowship in the following way:
"In the past, I experienced my fellowship as a time to have fun and a time to be serious. While we did not necessarily talk about faith when we were sharing our hearts, but we turned to be very serious when discussing faith issues. 'Having fun' and 'being serious' were as distinct as milk tea and coffee. It was only when I took part at the Joint School Fellowship, a place where secondary school Christians could explore together on our own, then I discovered that fellowship could be different. From brainstorming to self-defined theme of responding to current situations, we laughed and cried together in the sharing of life. The overlap of 'having fun' and 'being serious' produced a satisfaction like the blending of milk tea and coffee in harmony, a new flavor, Yuenyeung, emerged." (This interview have been reorganized)
As the pandemic continues to spread endlessly, the challenges faced by "virtual" campuses are constantly changing. What started out as an opportunistic new norm for online platform has altered from "emergency" to "daily normal". Many teachers have reported that the effectiveness of online classes has been deteriorating since the beginning of the year. Students are perpetually caught in the difficulties of being "forced to adapt" or "averse and resistant". The situation is getting worse, and neither the classroom nor the fellowship is immune to this.
Bravo in the Pandemic
Looking back to the early days of pandemic, the well-adapted and well-resourced fellowships were the first to strive for transformation and shared their experiences with later fellowships for mutual enrichment. The Inter-school team was privileged to be involved in promoting joint school exchanges on various occasions. Due to the limitations of the virtual format, many online fellowships began with the short-term goal of "attracting" and "retaining" people, avoiding lengthy message while trying to develop fun activities, which resulted in a variety of online games that were truly remarkable and generated a vitality that was particularly valuable in online gatherings. Just as everyone has started to "get used to" the new format, the fellowship seems to be facing the next challenge, "Fellowship can't 'perpetuate' a focus on the Zoom Game, can it?"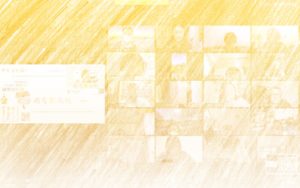 Challenges in the New Normal
This challenge of maintaining online fellowship for such a long period of time brings us back to the opening thought of "Yuenyeung". If silky milk tea is a metaphor for the joyful fun and communion of fellowship, and aromatic coffee is serious reading of the Bible and relevant response of faith, are the two separate or one? How does "harmony" happen within the constraints of the physical / virtual community? This issue of old wine in new bottles is indeed also a concern of the Inter-school Team.
Attempts at Secondary School Ministry
During the pandemic, various churches and organizations have been working in their own spheres, working with secondary school campuses and blossoming in a variety of ways. With the commitment to student-led, Scripture-based and contextually relevant approach, our Inter-school Team has made a number of attempts to be more "Yuenyeung". Through the reflection and practice inspired by the "multi-media culture", the ministry has been renewed and integrated, and the process has been marked by experiences and insights with trial and error. In response to students "trapped" lives at home, we have developed a social networking platform to enrich the "daily lives" of students on IG by producing a wide range of posts on Bible study and spirituality, reflections on experiences, campus realities, DSE topics, etc., which will be adjusted from time to time according to students' reading habits. On the other hand, we are committed to partnering and supporting schools and congregations in their weekly online Bible studies and leadership training. Despite the limitations of the online format, which make Bible study more difficult than in the actual setting, we have met many secondary school students who have been involved in Bible study, and have also had the opportunity to train student leaders to lead their own Bible study weeks. They have all expressed their profound experience.
Social environment and the pandemic are indeed affecting different areas of the campus. While the immediate difficulties are real, the reflections and transformations that arise behind the scenes are equally valuable. The ultimate goal behind all these renewals and attempts is not to hold on to the "fellowship", but to witness and practice the "Gospel of the Kingdom" on campus through our different services, and to uphold our role of walking with the students in the midst of difficulties. May this initial intention continue to be our compass in the turbulence. Amen!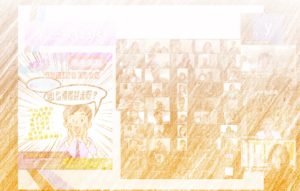 ---